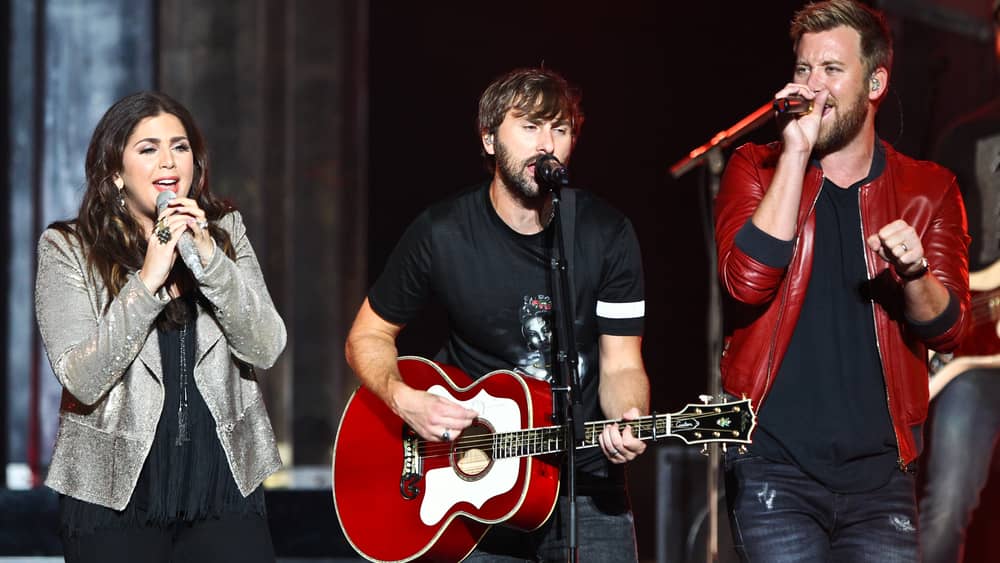 Lady A – comprised of Hillary Scott, Charles Kelley, and Dave Haywood – have announced their eighth studio album, 'What A Song Can Do' due out October 22nd. The upcoming album includes 14 tracks, including the previously released single 'Like a Lady'.
The project features a collaboration with Darius Rucker, Thomas Rhett, and Carly Pearce on "Friends Don't Let Friends," and Dave Haywood's first lead vocal on "Working On This Love," which began as a poem written for his wife Kelli. Lady A's Charles Kelley said: "We've rediscovered our purpose, and it's to entertain and spread a positive message – I really truly believe that. I want our legacy to be songs that make people feel good. But, I also think there's more to our story that hasn't been written yet."
Lady A are currently on the road through October with their 'What A Song Can Do' tour, along with Carly Pearce, Niko Moon, and Tenille Arts.
Lady A to Release 8th Studio Album, 'What a Song Can Do,' on October 22
Editorial credit: Debby Wong / Shutterstock.com