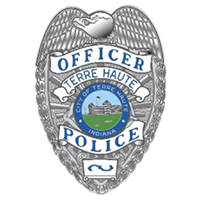 By FRANK PHILLIPS
DLC Media News
TERRE HAUTE – Officer Brittany Coffman was taken to Regional Hospital on May 26 for examination and testing after she appeared to be impaired while on duty.
The test came back positive for benzodiazepines. Coffman revealed to officers she had been prescribed Xanax.
Coffman has been charged with operating a vehicle while intoxicated. The Vigo County Prosecutor's Office told reporters these charges were brought after a full investigation of body cam footage. The office said this caused the delay in information.