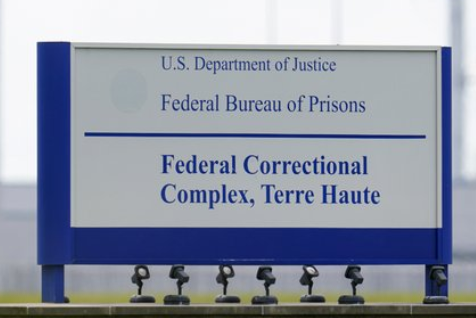 TERRE HAUTE, Ind – A shortage of workers at the Terre Haute Federal prison could create a dangerous situation according to union leaders.
News 10 reports that AFGE Local 720 leadership says that their members are working mandated overtime and that case managers, counselors, and teachers are helping fill correctional officer roles.
They say that it could get worse if correctional officers are fired because of the COVID vaccine mandate.  That could mean the loss of 40% the staff.
An attorney in Florida has filed a federal lawsuit on behalf of the national union representing prison workers. It seeks to exclude these workers from the vaccine mandate which goes into effect November 9th for federal employees.