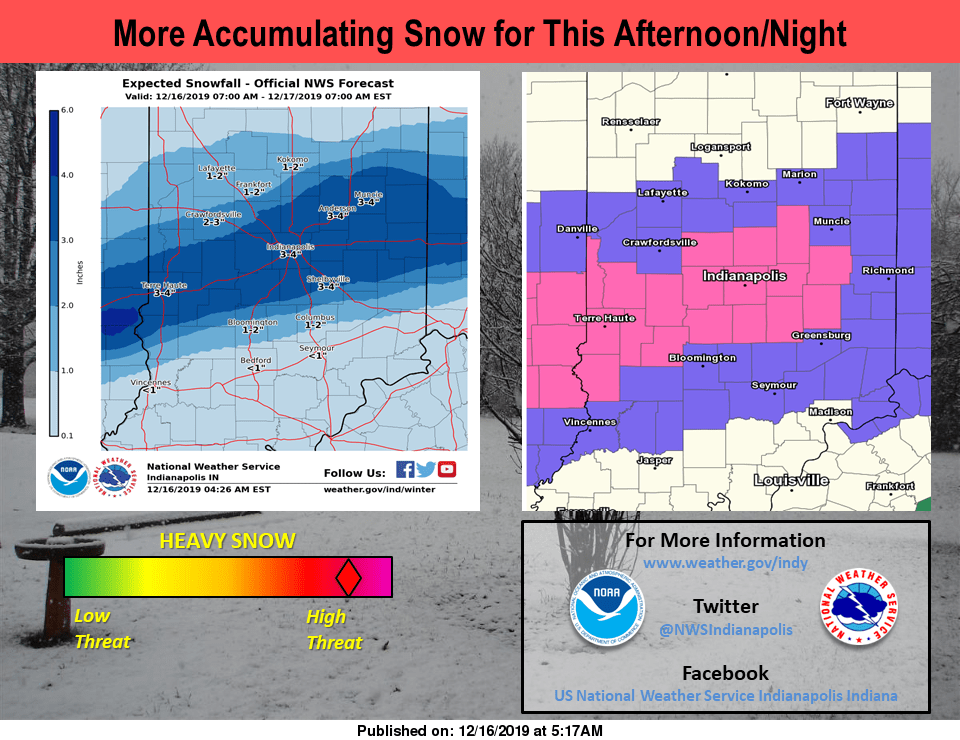 INDIANAPOLIS — Almost four and a half inches of snow fell on the central part of the state overnight. Less as you move either north or south.
That's not the end of the snow. The National Weather Service is predicting that a second round of snow showers will move its way through starting in the middle of the afternoon.
"Looks like once it starts it will snow pretty hard through the evening rush hour into the early evening hours," said National Weather Service Meteorologist Joe Skowronek. "Then it will snow lighter into the night."
He said the snow showers will mainly stay in central Indiana and follow the I-70 corridor.
Skowronek said you can expect an additional three-to-four inches to fall this evening which will compile on top of the four inches that fell Sunday night. When all is said and done, Skowronek said central Indiana will have seen anywhere from five-to-nine inches of snow fall in a span of 48 hours.
A few spots along the Kentucky-Indiana state boundary may see wintry mix. Low temperatures will fall into the middle 20s.